Gospel singers who comforted Harvey victims sing 'Lean on Me' on 'Tonight Show' See the full story here
_____________________________________
Congratulations to the Eddings family. They had twin boys!
By Molly Grantham, AnchorCONNECT
(Photo courtesy of the Eddings family)
CHARLOTTE, NC (WBTV) -
Congratulations to Hadley and Gentry Eddings! They had their twins!
Hadley had beautiful twin boys Monday afternoon, Isaiah Dobbs and Amos Reed. Both are healthy, as is Hadley. Gentry and Hadley said WBTV's Molly Grantham could share the exciting news, and sent along a photo. Isaiah Dobbs weighs 6.9lbs, and Amos Reed weighs 6.4lbs.
What a beautiful surprise and an honor to hear their middle names- the names of their older brothers who tragically passed away in a car crash a few years ago.
Their last public headline was Hadley announcing her pregnancy. An announcement greeted with lots of people anxiously waiting to hear and see this update.
Congrats again to the entire Eddings family.
Copyright 2017 WBTV. All rights reserved.
May 30, 2017
_________________________________________________________________________________________________

THIS is an incredible story. Please click the photo for the story, it is so touching and will make you appreciate our human nature's absolute need for fun, creativity, work ethic, and the joy of cartoons!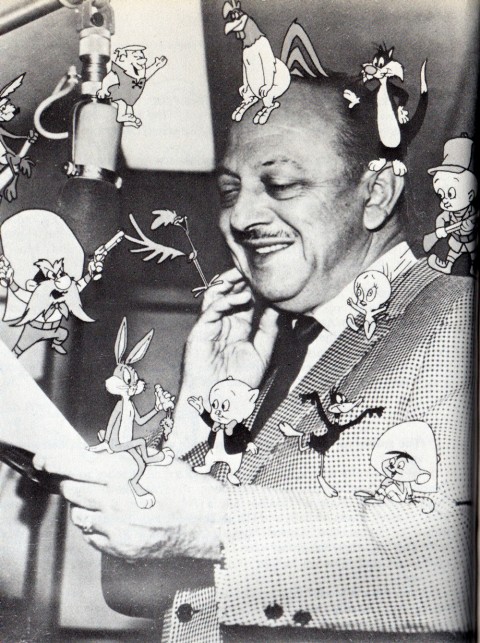 Posted: Wednesday 12:01AM May. 17, 2017 PT
OFFICER DONATES KIDNEY TO 8-YEAR-OLD BOY
Thanks to the power of social media, a police officer in Milton, Wisconsin, is donating a kidney to an 8-year-old boy.
Jackson Arneson was in need of a kidney, so his mom Kristi wrote a request on Facebook, explaining the situation. The message was forwarded and sent around and ended up in front of Officer Lindsey Bittorf.
Lindsey said she knew immediately upon seeing the post that she would get tested – and also knew she'd be a match. Being a police officer and mom were both big factors in her decision.
The transplant is scheduled for this summer, and Lindsey is excited to give the gift of relief to Jackson's mom so she no longer has to worry about his health.
HUCK THE ROOF DOG GOES VIRAL
The Internet is falling in love with an adorable dog named Huckleberry who likes to spend his time perched on the roof his owner's house.
Huckleberry lives in Austin, Texas, and went viral after Sarafina Nance spotted him sitting on the roof of the house and tweeted a photo of him with the caption, "I just saw the bravest, most glorious pupper of all time perched majestically on a roof!"
Naturally, anyone seeing #HuckTheRoofDog might be concerned about the pooch's safety, but his owner posted a note on the front of the house explaining that he is perfectly safe.
The note reads, "Don't be alarmed! Huckleberry is living up to his name and learned how to jump on our roof from the back yard. We never leave him in the back yard without someone being at home. He will not jump unless you entice him with some food or a ball! We appreciate your concern but please do not knock on our door... we know he's up there! But please feel free to take pictures of him and share with the world!" (UPI)
WOMAN SURPRISES HER MOM BY GRADUATING THREE YEARS EARLY
48-year-old Serena Majeski of Milwaukee, Wisconsin, has been working toward her bachelor's degree in business administration on and off for years, all while working full time. Serena told her mother, Judy, that she was on pace to finish in three years – but ended up surprising her by graduating three years early.
Serena secretly took full-time course loads and accelerated classes to speed up the process.
Then, she invited Judy to a mother-daughter luncheon. Except … it wasn't just a luncheon. It was a graduation ceremony, which not only featured Serena walking across the stage to receive her diploma, but also featured Serena giving the commencement address to her class.
Serena admitted that she – at age 48 – is "not your typical college graduate." But, she was happy to finish school and was inspired by her mother's work ethic and commitment to family.
And, on that special graduation day, the two were able to celebrate the victory together. (Milwaukee Journal Sentinel)
6-YEAR-OLD DONATES BIRTHDAY MONEY TO TORNADO VICTIMS
Back in 2015, the city of Rowlett, Texas, was devastated by tornadoes and many of the people there still haven't been able to move back into their homes.
On the way to school every morning, 6-year-old Michelle Morton sees how much work and repair is still left to be done – and recently decided to do all she could to help her neighbors in need by giving them her birthday and tooth fairy money.
Michelle – who's in kindergarten – wrote a note with her cash donation of $50 and sent it to Rowlett Strong, a charity group that helps the city's tornado victims.
Michelle's mother, Sharona, explained that in Michelle's make-believe world, anything is possible – and believes her daughter was born with a gift of compassion way beyond her age.
Before she was inspired to donate the money, Michelle was thinking about buying some Barbie dolls. And while it was the most money she had ever saved, Michelle says she doesn't miss the money at all.
3-2-17
ROLLS-ROYCE HAS SICK KIDS ROLLING IN STYLERolls-Royce is making a unique vehicle for some small but special drivers.
The Rolls-Royce SRH was made for the young patients at Britain's Saint Richard's Hospital Pediatric Day Surgery Unit. The kids drive the electric car through the hospital's halls to the operating room.
Rolls-Royce says the car helps kids feel less stressed heading into surgery. So far, there are no plans to make anymore.
The hospital received the car on Wednesday.
2-28-17
13-YEAR-OLD IS OUT OF THIS WORLD
A 13-year-old aspiring astronaut named Taylor Richardson belongs in space because she is truly a star.
The Jacksonville, Florida, native has always been interested in space exploration, and was extremely inspired after watching the Oscar-nominated Hidden Figures – a film based on three black women mathematicians who were pivotal in sending the first American into space.
Taylor was so moved by the film that she came up with an idea to raise enough money to send other young girls to to the theater to see it.
She started a GoFundMe page with the goal of raising enough money to send 100 girls to the movie theater. She ended up raising $18,000, which has so far paid for more than 1,000 girls to see the movie. She's also been able to hand out 700 books to young girls.
Taylor says, "I feel it's important for everyone who has a dream or who may feel they can't reach it or are told they shouldn't reach to see this movie. Girls need to know if we do the work and stick together like these women did, we can accomplish many things. One day maybe one of us will even be a president!"
Taylor's efforts have gotten her recognized as GoFundMe's Hero of the Month for February. (People)